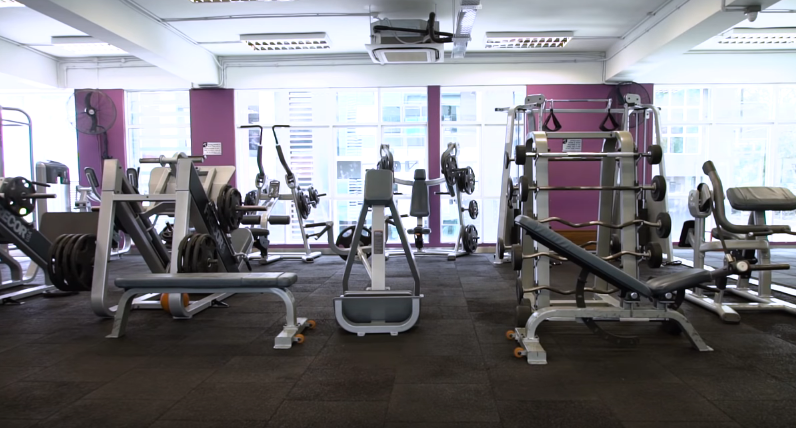 I used to be a gym person. Whenever I'm stressed, I work out; whenever I wake up early on weekends, I hit the gym as well. But the thing about going to the gym is that the going in itself can already take a lot of time.
Now that I spend most of my day at work, the motivation to go to the gym just isn't there.
Benefits of Having Home Gym Equipment
To keep my health and fitness in check, I chose to build my personal gym at home instead. I was surprised to know that there are a lot of benefits to it. Here are some:
1. Less time spent on the road
The last thing I want to happen is for me to get stuck going to the gym that I just go back home.
Although the traffic isn't so bad in Melbourne, I still don't want to spend 45 minutes more in the car going in just one direction. I might as well go home and work out there.
2. More cost savings
Naturally, you will be spending more when you buy gym equipment. But since you won't be spending on gas, parking, and a membership fee, then you can consider this as big cost savings on your part.
3. I can watch and exercise
I never would have thought that watching and exercising was a great thing until I tried it.
All I have to do is place my portable equipment right in front of the TV and just exercise. This is ideal for exercises that you don't particularly enjoy. It's also a great way to distract yourself from counting reps.
4. I don't have to be conscious of anyone else.
If you're like me and you worry about people judging you in the gym, then having your own at home is a big comfort.
Since it's just you, you can focus more on your exercises and posture. When you have your full attention to your workout, you can be more aware of the muscles that move and how fast your heart rate is going.
Fitness Machines to Buy
If you're a beginner and you want to start building your home gym, then you got to have the basics first. Unless you have specific exercises you want to do, here are the first things you should buy.
1. Treadmill
The treadmill is one of the classic gym equipment. I personally love this because it's a great way to boost my heart rate (or anyone else's for that matter).
2. Air Bike
The air bike is also one of the pieces you should especially if you're not fond of running or walking. But unlike the treadmill, an air bike can be great for resistance training thanks to the pull the fan makes.
3. Adjustable Dumbbells
If your aim is to gain muscle, then you might want to buy a set of dumbbells. Although a rack of them can be expensive, a good alternative is a pair of dumbbells that you can add or reduce weight. 
4. Kettlebells
And then here's another favorite of mine. The kettlebells are more versatile than dumbbells because I can stretch and swing it freely.
If you will notice, most of my equipment focus on cardio and strength training. When you build your own home gym, you have to identify what you want to focus on – is it getting thinner or gaining more muscle?
Knowing this will help you know which ones to buy first. Lastly, before you buy, consult with best fitness machine reviews to help you know which brands are the best and worth your money.
You might also want some additional features which you can learn about if you read reviews.