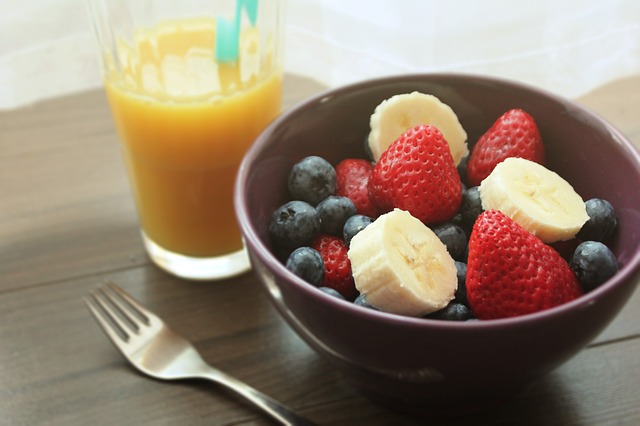 Research suggests that stress can take its toll on your health. Not only will it make you look old and exhausted, but it can also cause you to eat a lot more than you can chew – literally and figuratively speaking. So being a health buff wanna-be that I was, I decided to ignore the stubborn stress factors in my life and take the road less traveled by making a 360-degree lifestyle change. It was really hard at first as I had to give up eating ice cream, cakes, and all the sweets, considering how much of a sweet-tooth I was. I also needed to cut my total daily calorie intake and forced myself to liking strenuous cardio exercises, 30 minutes per day and had to sleep at least 6-8 hours as much as possible.
Among all these what I found to be most challenging was to avoid temptations each and every time I step outside of the house wherein I see loads of delicious yet unhealthy food that I try as much to remove from my system. To add to my dilemma, it was kind of difficult to find quality health food stores in Melbourne area as I have just moved in to this city. Good thing a friend of mine who has been living here for 5 years and who is also joining me on this lifestyle change suggested different go to places when you are looking for healthy, fresh, and high-quality food choices within the vicinity. Below are just some of them:
Spring Street Grocer
A well-kept tiny store offering fresh, organic, local and international produce and probably has the freshest strawberries in town. Buy the freshest fruits and vegetables to create your own healthy juices and green salads. These are not only good for your metabolism, they also help boost the proper functioning of the organs in the body.
Melbourne Street Organics
If you are a fan of the juicing diet method or a smoothie lover, this is definitely the place to be for you. You can also avail of their whey protein powder mixes if you are aiming to increase your muscle index. Juice diet is not only great for your digestive system, it also promotes healthy skin and normality in body weight.
Eco Farms
This is the country's largest dealer of healthy organic fresh food products. They have everything that you'll ever need for the success of your weight loss plan. Organic foods are free from chemicals that is why they are the best and safest sustenance to the body. Buy all these at eco farm and see the improvement they can do to your health.
Organica
They serve ready to eat meals for health conscious people who don't have much time to spare in the kitchen. A wide variety of delicious, guilt-free goodies are all yours for the taking. This shop is great for those who are living a busy lifestyle and can hardly have the time to prepare nutritious meals. Just drop by the store and enjoy sumptuous meals that are friendly to the body.
Ripe Organics
They have organic wines, beers and a juice bar. Who says dieting and losing weight needs to be that boring anyway. Their products are perfect for fun night with your best pals who are also into the endeavor of dropping a few pounds. Just remember to have everything in moderation though.
Botanical Cuisine
If you are a raw food dieter, then this shop is the best place for you. They have everything from luscious greens, fresh spices, fruits, wheat grass, and a whole lot more.
Joe's Organic Market
It is where you can find the most affordable, chemical free and organic fresh produce ideal for making salads and healthy green smoothies.
We often disregard the adage 'health is wealth' and it has been a common practice for many individuals to act only when an illness is experienced. Knowing that sickness can cause paralysis to life, it is best to keep up with preventive measures in order not to get sick. Healthy living is what makes a person more productive with work and family. I believe that good health encompasses nutritious food, ample exercise and quality sleep. When nutrients are lacking in my food, health supplements are there to make it complete.